​Many have pondered when the world will return to "normal" since the coronavirus pandemic began. But it's uncertain whether things will ever return to the way they were: remote working, for example, appears to be here to stay, and going to the movies may never be as popular as it once was.
​
If you wonder what and how is the talent market is evolving for BFSI in Malaysia, we prepared a quick snapshot for you:
​
Download Whitepaper here
Talent Market Report BFSI Industry - Malaysia
Key Areas of Consideration
​
BFSI industry in Malaysia has a lot to improve concerning digitalization

Managing information technology (IT) risk

Emerging developments within the financial sector workforce

​
Talent Demand Update
​
ManpowerGroup's recent Talent Shortage Survey found that 69% of employers globally – a 15-year high – are reporting difficulties hiring skilled workers. Competition for talent is heating up and companies increasingly need help in finding and reskilling talent for their fast-changing needs.
​
As tech disruption accelerates employers are looking for the right blend of technical skills and human strengths. The top global roles in demand globally are Operations & Logistics, Manufacturing & Production, Sales & Marketing, IT & Data, and Administration.
​
In Malaysia specifically, we are seeing a similar trend. We observe solid growth in demand across all positions in 2021. Although the strongest growth is seen in IT and Customer Service related roles, Finance, Accounting, Audit, and Tax specialists, when combined together, have consistently been among the highest roles in demand in volume.
​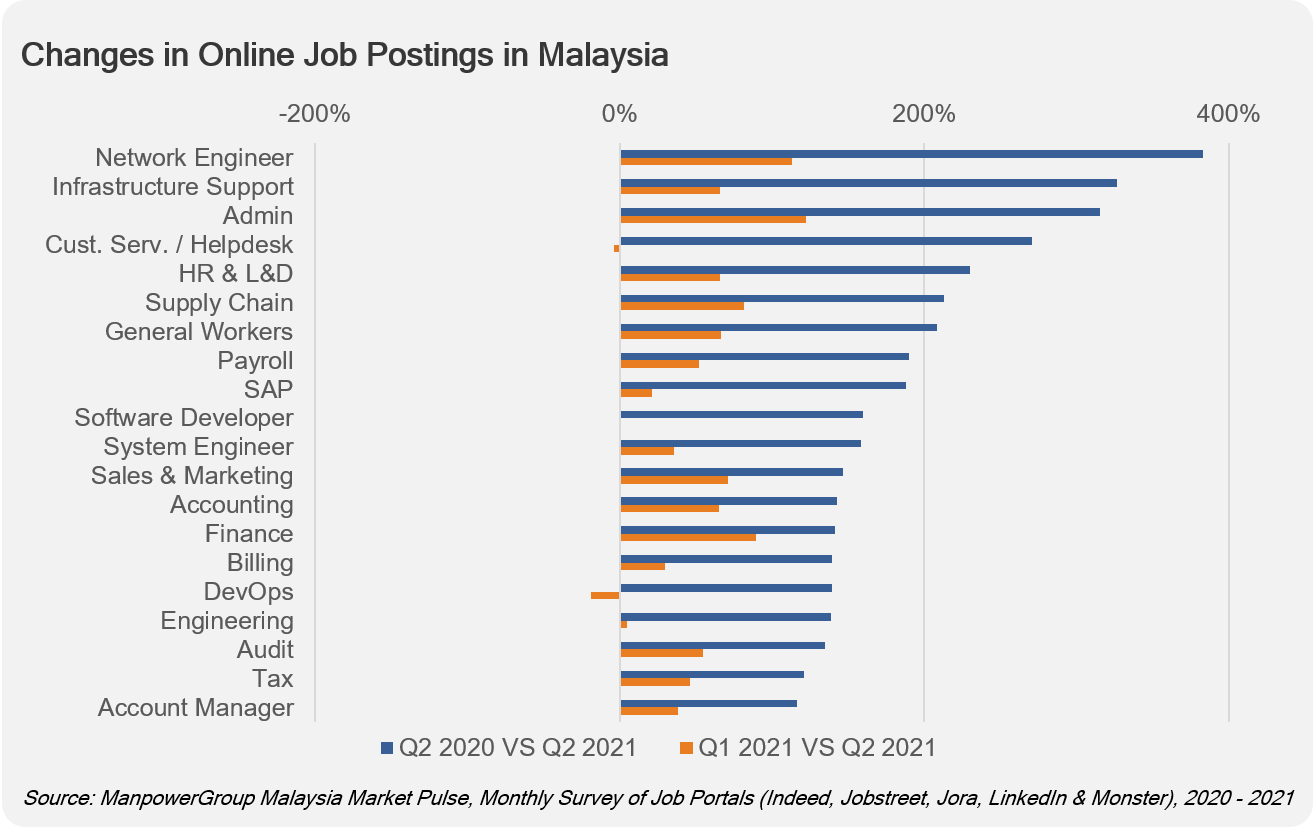 ​​
BFSI Dilemma
​
Arising from the pandemic, there was an accelerated shift towards online financial services. In 2020, online banking transactions grew by 49% while e-wallet transactions increased by 131% compared to 2019.
​
It is evident that this sector will continue to adapt to digital disruption. Customer retention is more and more dependent on Cyber and IT risk management that financial institutions can provide.
​​
With that, paradoxically, there is an increased need for the human side of transformation and talent that can connect the dots between tech and business
​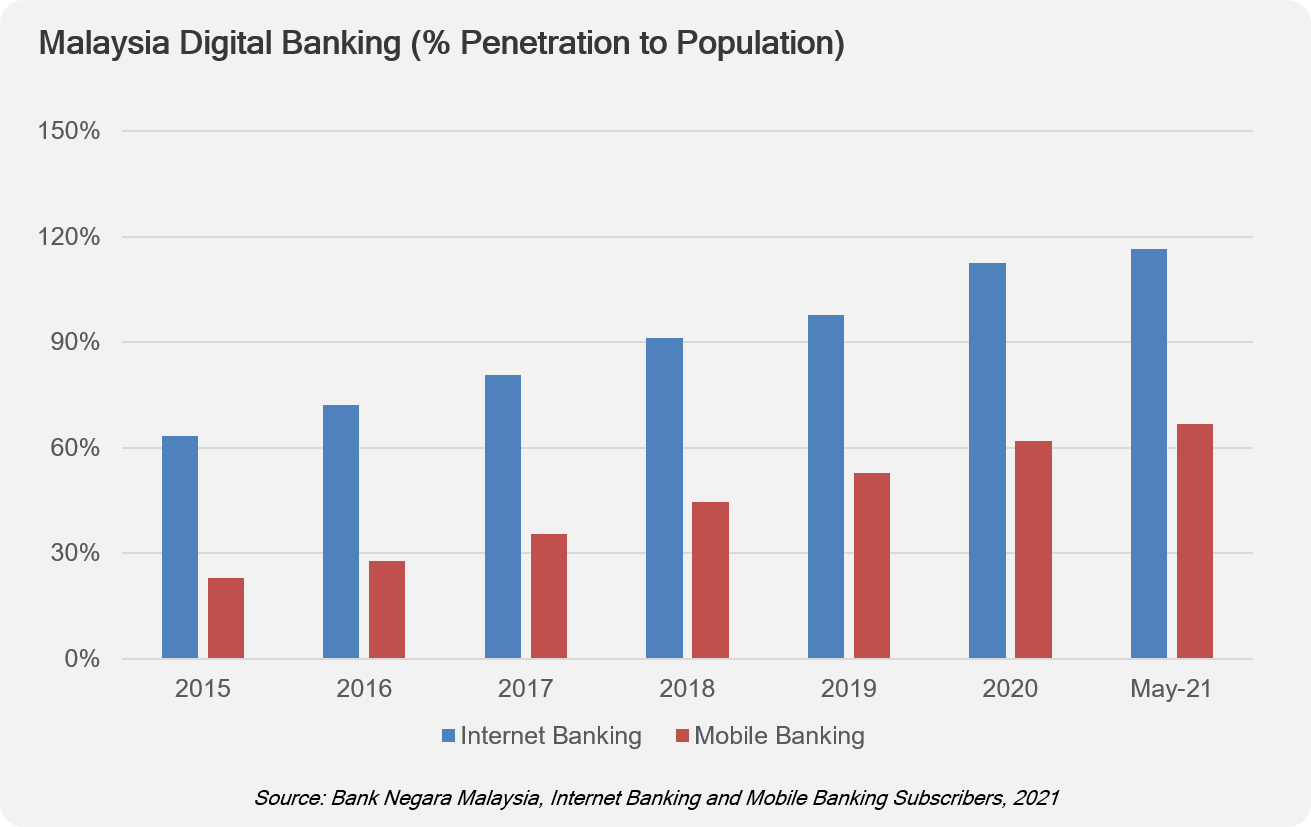 ​
BFSI Talent Preferences
​
The top 3 preferences candidates in Malaysia look for when considering working in the Financial or Banking industries are Salary, Career Development, and Work-Life balance.
​
Interestingly, unlike average Malaysian candidates, in the Banking & Financial Services sector, Career Growth takes the second spot as the most important factor rather than Work-Life Balance.
​
​​
​
Download Whitepaper here
Talent Market Report BFSI Industry - Malaysia
​
Get the BFSI Market Snapshot to explore key questions that may help your company save costs and align with business strategies:
​
​
​