ManpowerGroup Academy
The Academy was established by the notion of evoking and empowering human capital. Ensuring a sustainable stream of skilled workers by equipping talent with relevant skills that allow them to find sustainable jobs. We are inspired to upskill, reskill, train and coach human capital to greater heights.
​
​
ManpowerGroup Academy Post COVID-19
​
The impact of the COVID-19 pandemic has been felt by everyone but in particular our youth.
​
As employers are challenged to adjust their strategies and adapt to market conditions, many graduates found it more difficult than ever to secure meaningful and sustainable careers.
​
We believe that the future rests on the shoulders of the new generation with limitless potential for companies that tap into the talent our graduates possess.
​
To play a role empowering youth and support organisations with exceptional hires, ManpowerGroup Academy connects businesses to talent and leaders of tomorrow.
​
​
​
​
​
​
Since 2015 we have trained and deployed over 2500 graduates with these skillsets:
​

​
​
The Academy developed various programmes conducted online and offline with certified trainers, training partners, subject matter experts, with modules that can be invaluable for talent today.
​
​
​
​
Online Training Platform PowerYou
PowerYou offers thousands of development and training courses from fields such as IT, Business, Management, and certifications. It features a contemporary look and interface, and a refined catalog of courses that can be accessed anytime, anywhere across mobile and desktop devices.
​
The system makes it easy to track training and monitor progress toward personal development goals. PowerYOU also provides advanced search capabilities to quickly find and rank courses that are relevant to the user. It also offers certification preparation so users can stay current on what's needed to succeed in the industry.
​
As a virtual university, powerYOU offers chat rooms, seminars, tests, and 24-hour support. Our e-learning is a valuable resource for professionals across various industries.
​
Videos and book summaries are available for business skills, desktop skills, contact center, health and safety, information technology, and telecommunications training. Courses cover critical business skills and are broken down into niche topics, allowing users to focus on key areas for development.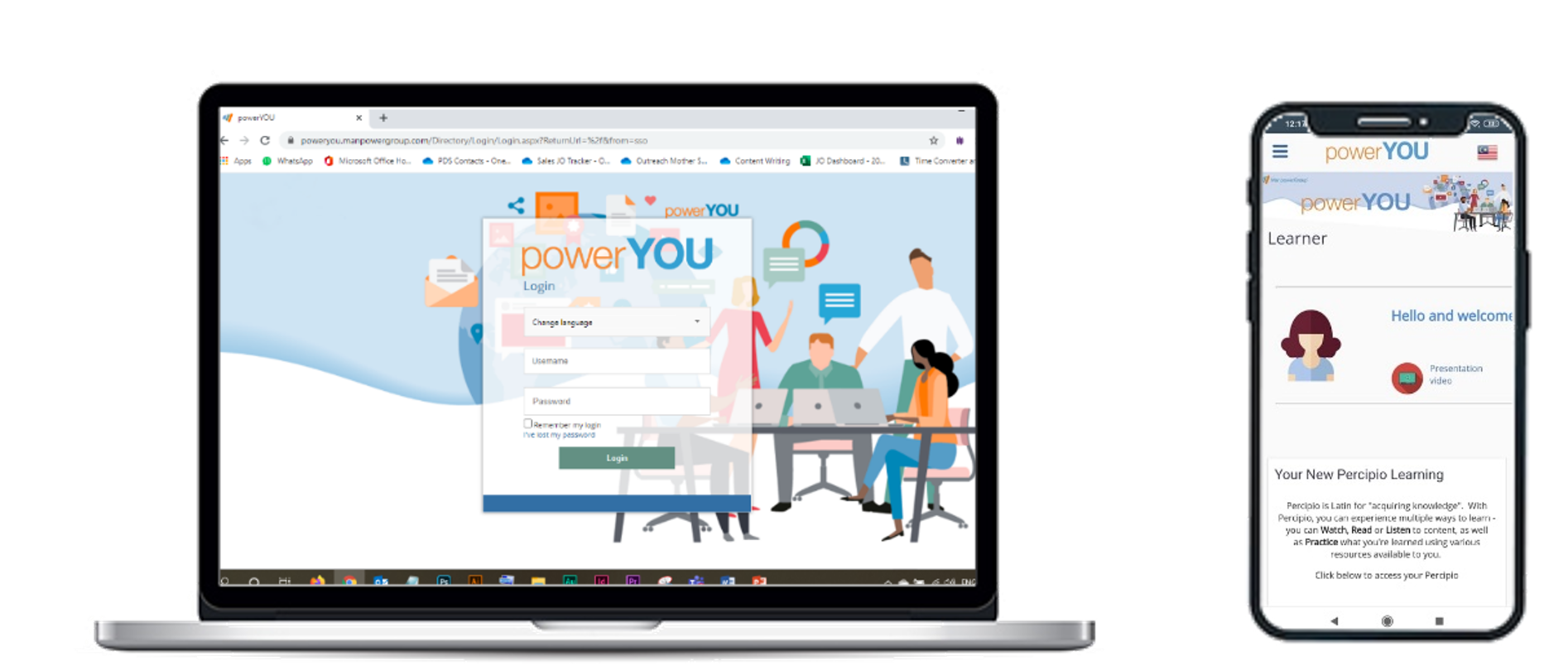 ​
​
​
​Find Trained Talent with the Leading Recruitment Agency in Malaysia​
​
​
​